Fishing holidays in Drenthe
The large fishing pond is centrally located in the park. You can fish to your heart's content here and you don't need a permit. Just pick a spot on the water's edge and cast your line. Please do your best not to disturb the bungalow guests around the fishing pond.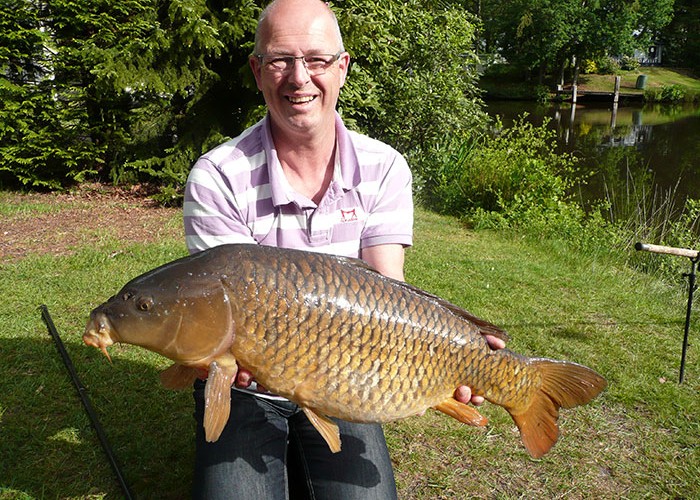 Fishing for carp, roach, and more
The fishing pond is home to several species of fish, including carp, bream and roach. However, we do ask everyone to keep feeding to a minimum, so that everyone can enjoy the sport throughout the year.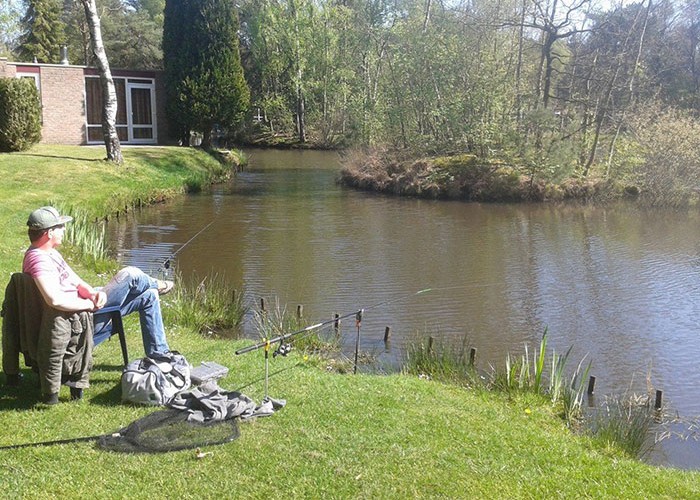 Fishing pond rules
We don't appreciate the use of bait boats. We would like you to limit yourself to 1 fishing rod per person. Unfortunately, boating and swimming are not allowed in the pond. Pets may not swim here either. For them, there's a place to cool off in the forest behind the park. During the winter months, weather allowing, the fishing pond is ideal for ice skating.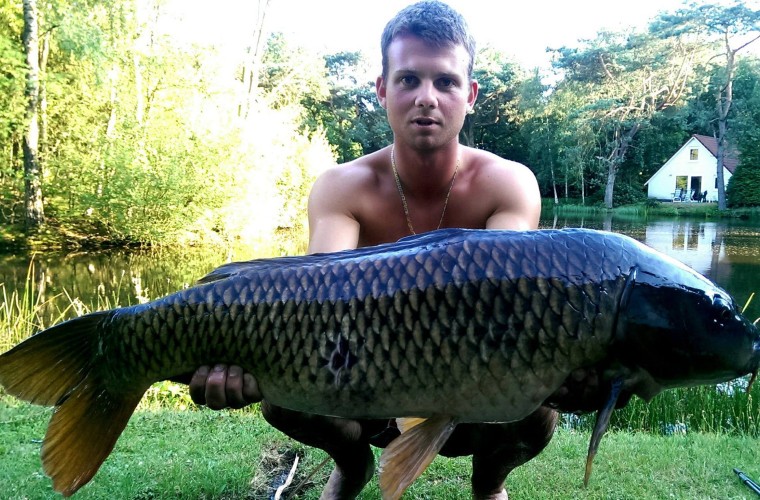 The ideal fishing holiday
Relax and unwind. It's your holiday, and we give you every chance to do what you enjoy. For many people, that means having access to our very own fishing pond. Simply walk to the pond from your tent, bungalow or mobile home and cast your line.